The
genesis
The idea from this H2K project came from discussions between Philippe Leuwers, CEO of TEXYS Group, and Michel Augizeau, Founder and General Manager of TECMAS until the end of 2021, an internationally reknown bike racing team. They both have the will to transform their passion for racing motorbikes into progress. Their inspiration will bring innovation to light mobility.
This project has been named H2K, for H2 Kompact, illustrating the key objectives of this concept: the development of a highly compact fuel cell hydrogen powertrain, with the best possible efficiency.
H2 MOTRONICS expresses the will to demonstrate its capacity in technical and innovative project management, in developing H2K, a proof of concept with a modern powertrain. The extreme constraints of a racing motorcycle will showcase both compacity and performance requirements.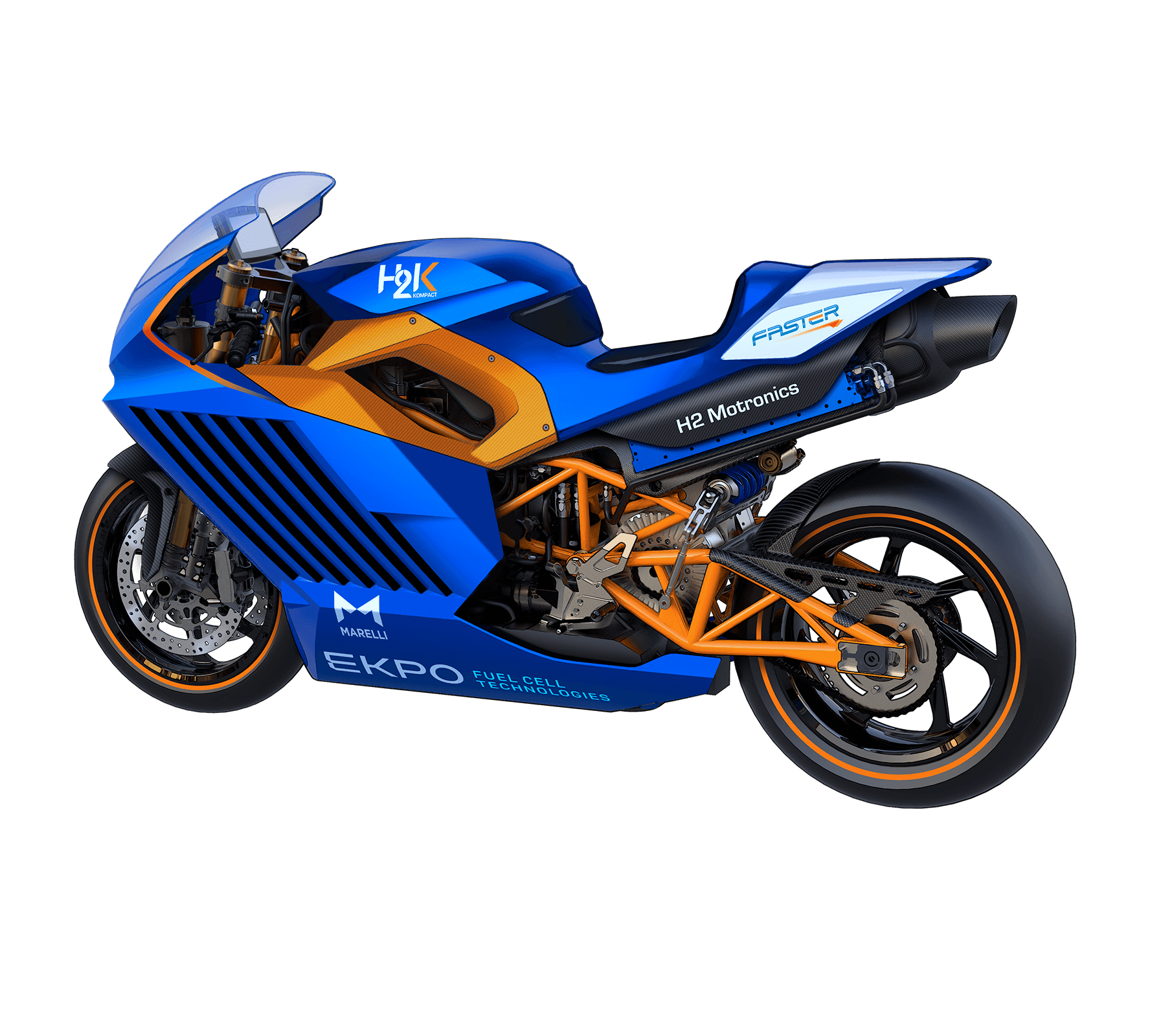 Our
DNA
MINIATURISATION. EMBEDDED ELECTRONICS. COMPACITY.
TEXYS Group's DNA is rooted in Motorsport. The demanding expectations of such an environment has guided us to set natural objectives: to manufacture products at the highest level of quality, to offer exceptional responsiveness and flexibility.
Within the meticulous and complex world of embedded electronics, our enthusiasm to take on new challenges drives us to offer creative, enhanced, and bespoke technological solutions.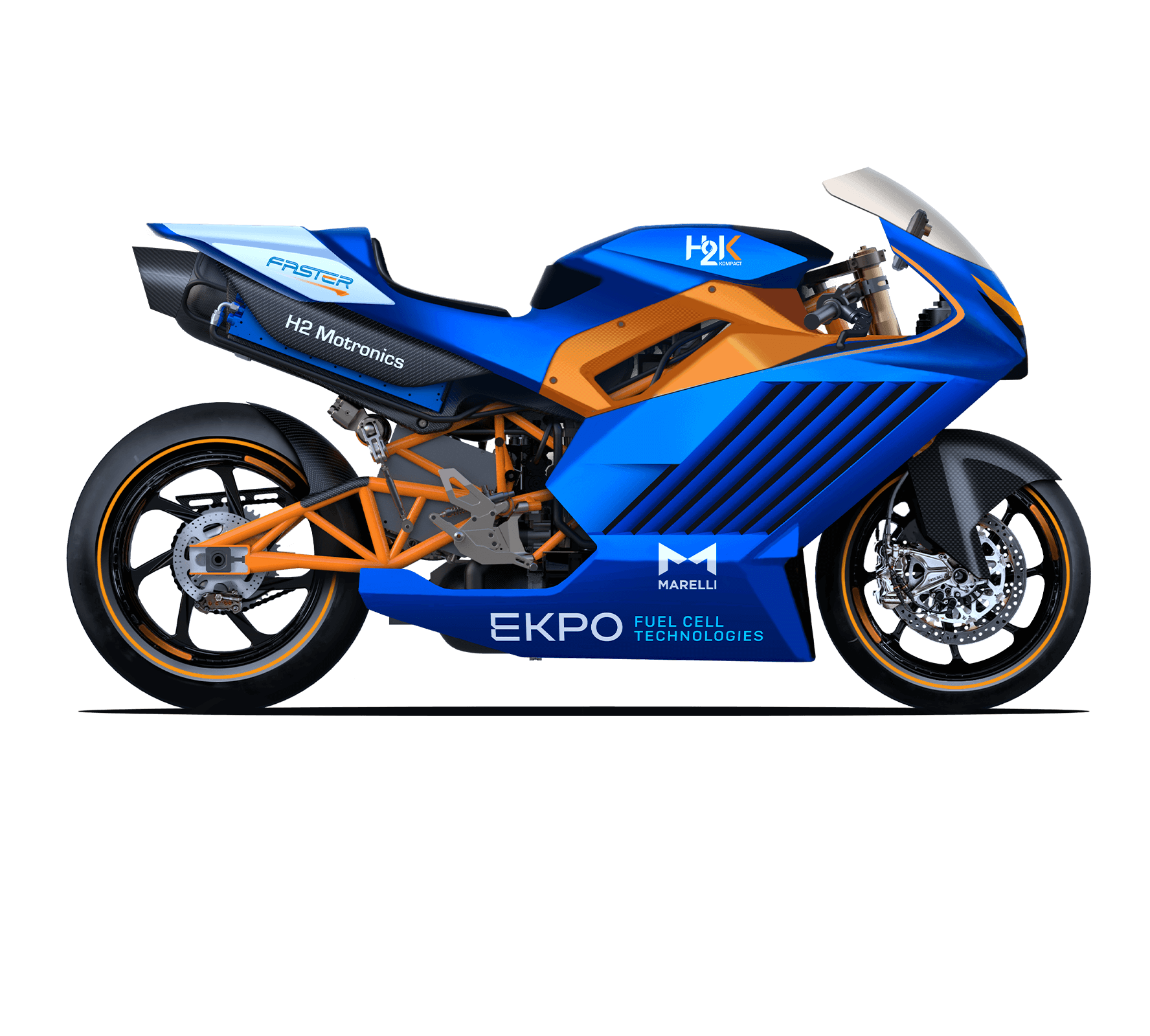 Our
objectives...
The main purpose of H2K is to showcase lightweight mobility powered by fuel cell hydrogen technology.
The H2K concept is the perfect combination of a light modern powered vehicle offering travel flexibility thanks to a compact powertrain, with zero-tailpipe emission.
The evolution of embedded measurement has been being driven over the years by compacity requirements for lighter components with increased performances.
This path has been successfully explored by TEXYS Group over the past 20 years of its expertise and developments.

... and the
applications
The potential applications of H2K powertrain are various types of mobility facing the same lightweight and compacity requirements, with an environmental responsibility in mind. The H2K powertrain concept is transferable to 2 & 4-wheeler urban vehicles, light marine applications, light recreational vehicles (off-road buggies, snowmobiles) and boat tenders. The platform of a high-performance motorbikes powered by hydrogen fuel cell will encompass all requirements for an efficient mobility: compact, lightweight, efficient and environmentally friendly.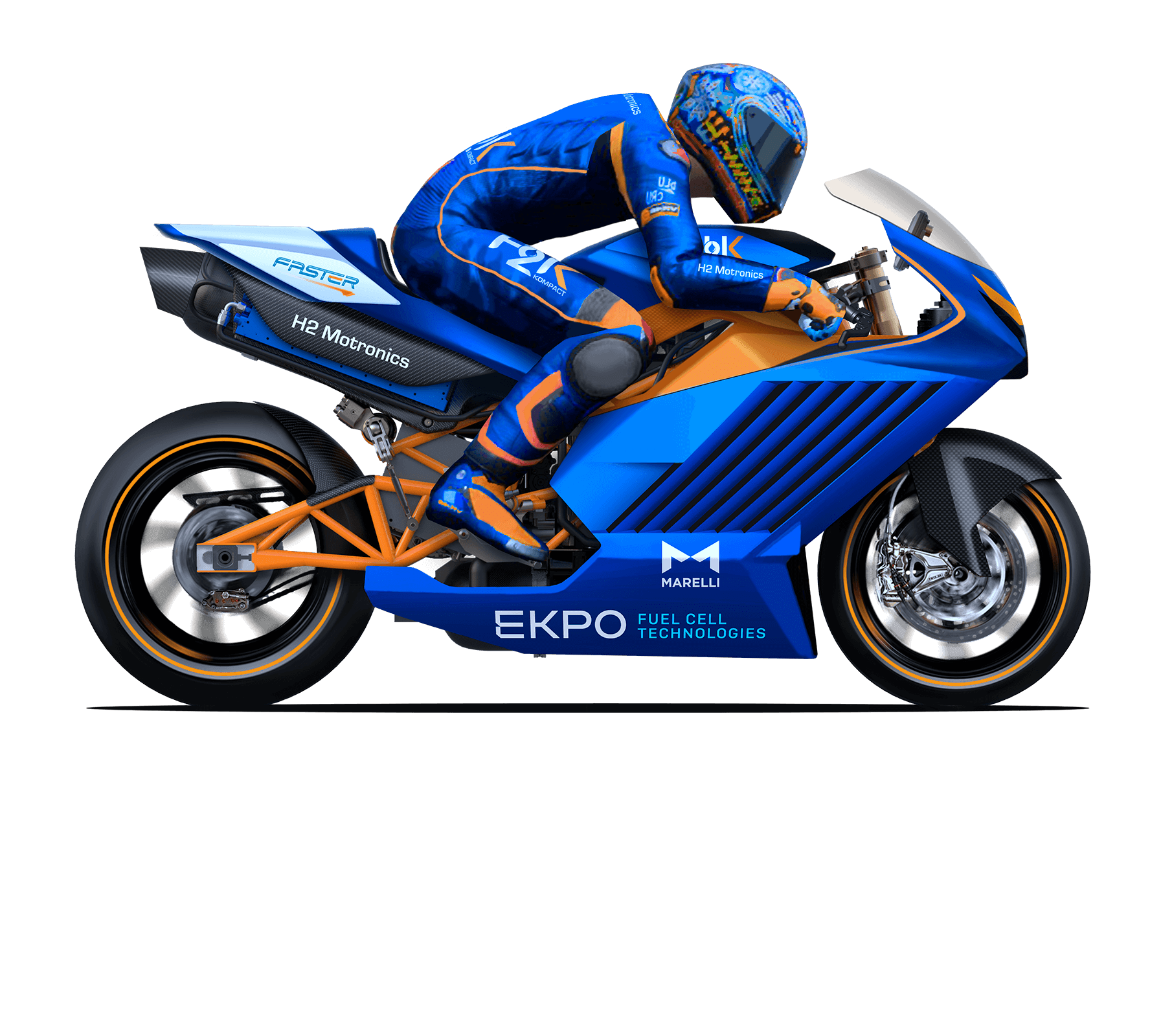 The
performances
The final objective of this project is to demonstrate the performances and efficiency of the fuel cell hydrogen technology. A racing bike is the most constraining environment, with compacity and performances requirements.
This compact developed solution will be a starting point solution for light mobility whether on ground (2 or 4 wheels' urban vehicles), in the air (light aircrafts) or on sea (light boats or tenders) through:
Optimised ancillaries components for electric and hydrogen ecosystem,
A Fuel Cell device optimised for light vehicles,
An electronic management system (software & hardware) for hybrid powertrains,
The
performances
H2K concept will be the perfect alternative to the well-known ICE (internal combustion engine) powered racing bikes and internal combustion engine and the full electric concepts recently developed.
Mass and power have a huge effect on performance as we can observe in the existing motorbike racing series. Based on an extensive work started in October 2019, our simulations and engineering study can state the following :
H2K will be lighter than the full electric concept (approx. 30%) and will privilege agile and vehicule dynamics performances,
>40 km of autonomy will be achievable with 1-1.5 kg of embedded hydrogen,
Laptime performances* will be close to Moto 3™ (4-stroke 1 cyl. 250cc ICE powered),
| | H2K |
| --- | --- |
| Powertrain type | Fuel Cell Hydrogen Hybrid |
| Max. power (in kW) | >100 kW |
| Race weight (without rider) in kg | 200 |
| Power to weight ratio (kW/kg) | 0.50 |
| Autonomy in km * | 44 |
| Race Nr of Laps * | 11 |
| Single Lap-time in seconds * | 98.7 |
| Race time * | 18' |
| Top Speed in Km/h * | 237 |
* Simulations and calculations based on a typical circuit layout such as Valencia, Circuit Ricardo Tormo.